Please find below the results from our competitions:
FLASH FICTION
Many congratulations to the winners and short-listed finalists in the flash fiction competition.
They share £500 prize money, sponsored by Helsby-based RSK group.
Short-listed finalists: James Bryan, Sophie Flowers, Pauline Highnett, Jean Page and Mary Rourke.
Judges: Prof Sue Zlosnik and Dr Zoe Lambert.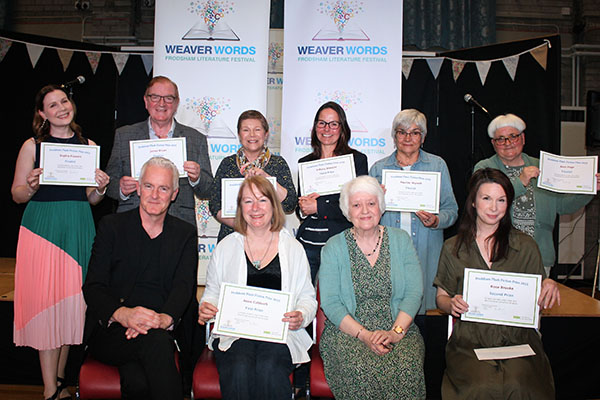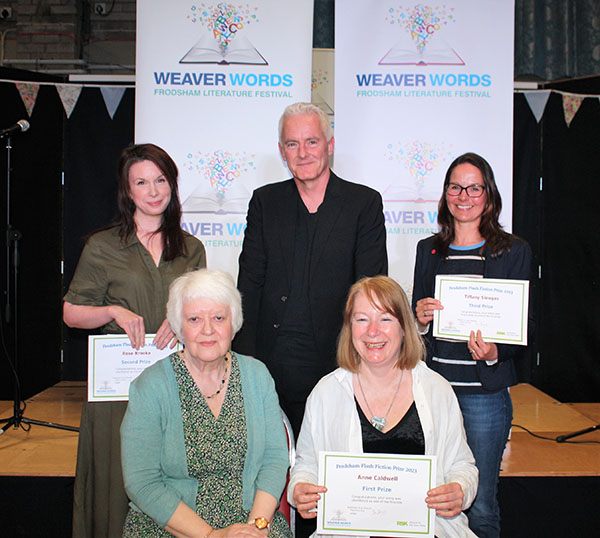 ---
GREAT WEAVER WORDS CHILDREN'S WRITING PRIZE
Many congratulations to all winners and finalists.
Nearly 300 entries were received for the Great Weaver Words children's writing prize, sponsored by Encirc glass manufacturers of Elton.
Senior category (age 11-14)
Winner: Chloe Jones
Runner-up: Victor Howarth
Finalists: Phoebe Burton, James Mercer, Isobel Newby, Scarlett Pemberton, Natalya Roberts and Lily Wilson (all Helsby High School).
Junior category (age 7-11)
Winner: Layla Evans (Frodsham Manor)
Runner-up Dara Maloney-Pugh (Frodsham Manor).
Finalists were Amalie Hayes and Ronnie Dunbobbin (Norley), Sophia McGrady-Shaw (Alvanley), Tigerlily Williamson (Frodsham C of E), Nancy Tandy and Eva Fry (St Luke's), Lily Thomason and Kole Tague (Horns Mill), Isaac Bright and Oscar Lee (Frodsham Manor).
Judge: Tim Firth